by Ken Pomeroy on Sunday, January 22, 2012
UNLV beat New Mexico 80-63 in a 64-possession game Saturday night. I was there. This is what I saw.
Mike Moser is great offensive rebounder considering his shot selection.
I don't think there's a useful position descriptor for UNLV's Mike Moser. Whatever you want to call him, he was a busy man on Saturday night, taking 16 shots, grabbing 13 boards and recording two blocks. It's not Moser's activity that makes him unique, though. It's that his shot selection skews towards the perimeter, yet he's a major factor on the offensive glass. This is best explained in graph form.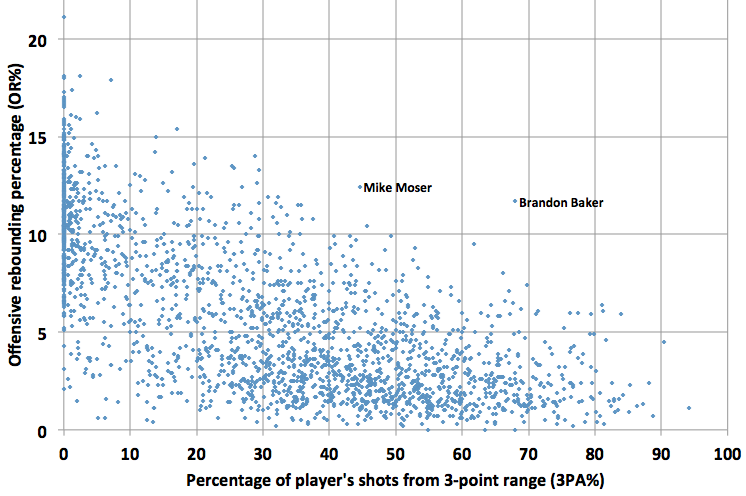 What you see here is the distribution of D-I players that have played at least 40% of their team's minutes this season, according to their OR% and 3PA%. Two players have separated themselves from the cloud, er, crowd. Moser and Belmont's Brandon Baker. Even though Baker takes a…